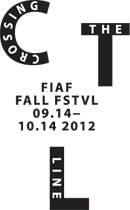 The French Institute Alliance Française (FIAF), New York's premiere French cultural center, is pleased to open the Crossing the Line 2012 festival with three unique concerts by Grammy Award-winning guitarist and composer Bill Frisell . In a career spanning more than 35 years and over 250 recordings—including over 40 albums of his own—the guitarist, composer and bandleader has established himself as a visionary presence in American music. This series of events offers unconventional settings in which to experience Frisell's singular artistry, including his first-ever early morning concert and a Crossing the Line commission in which he, violist Eyvind Kang, and visual artist Jim Woodring will use Frisell's work notebooks to guide an intimate performance that includes live illustration and musical improvisation.
On Friday, September 14 at 8pm, Frisell opens FIAF's newly renovated Florence Gould Hall with a special concert uniting two of his groups, the 858 Quartet (featuring Eyvind Kang, Hank Roberts, and Jenny Scheinman) and the Beautiful Dreamers trio (featuring Eyvind Kang and Rudy Royston).
Frisell will present Early (Not Too Late), an unprecedented early-morning solo concert in Brooklyn's St. Ann & the Holy Trinity Church on Saturday, September 15 at 8am. Later that evening, at 8pm, Frisell will present the Crossing the Line commission Close Your Eyes, a unique glimpse into his creative process with longtime collaborator Eyvind Kang and visual artist Jim Woodring.
Tickets to all three concerts are $50 can be purchased online at fiaf.org/ctl or by phone at 800 982 2787.  For more information, please visit fiaf.org/ctl or call 212 355 6160.
Rcommended DooBeeDoo post: Concert review: Bill Frisell Plays The Music of John Lennon at La Poisson Rouge
About Bill Frisell
Bill Frisell has collaborated with a wide range of artists, filmmakers and legendary musicians. But it is his work as a leader that has garnered increasing attention and accolades. The New York Times described Frisell's music this way: "It's hard to find a more fruitful meditation on American music than in the compositions of guitarist Bill Frisell. Mixing rock and country with jazz and blues, he's found what connects them: improvisation and a sense of play. Unlike other pastichists, who tend to duck passion, Mr. Frisell plays up the pleasure in the music and also takes on another often-avoided subject, tenderness." Frisell's recordings over the last decades span a wide range of musical influences. His catalog, including 20 recordings for Nonesuch, has been cited by DownBeat as "the best recorded output of the decade." It includes original Buster Keaton film scores to arrangements of music for extended ensemble with horns (This Land, Blues Dream); compositions originally written as soundtracks to Gary Larson cartoons (Quartet); interpretations of work by other classic and contemporary American composers (Have a Little Faith); and collaborations with the acclaimed rhythm section of bassist Viktor Krauss and drummer Jim Keltner (Gone, Just Like a Train; Good Dog, Happy Man).