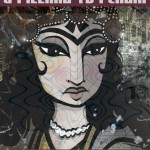 Six Pillars to Persia is an English language show focused on traces of the Persian Empire and contemporary Iranian and Middle Eastern culture presented by Fari Bradley, a British broadcaster, sonic artist, musician and researcher.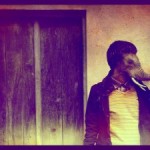 This Six Pillars radio program is co-produced with musician Moslem Rasouli. We hear mainly from Iranians voicing their thoughts, not restricted to any topic, as audio postcards to the UK collated by Rasouli. We also hear Moslem's own music (image left), as well as Six Pillars previous guest Hassan K's latest track and an exploratory saxophone piece by SoSoLa.
Moslem's parents are originally from Gilan which is a beautiful and verdant area of Iran which produces some of the most gorgeous folk music you ever heard. This is reflected in his electronic production which is as unique as it is organic, drawing on Iran's rich tradition and musical lineage of instruments and musical system.