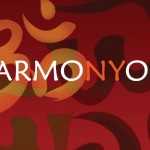 Presented by ARC
Co-Sponsor by HarmoNYom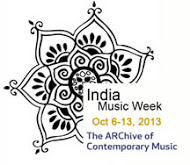 New York-The ARChive of Contemporary Music (ARC) announces the launch of India Music Week (IMW) from October 6-13, 2013!
This will be a full week of concerts, radio shows and academic events occurring around the world. IMW will be an online website to present, promote and explore the rich cultural heritage of Indian music of the past, present and future. IMW will offer videos, histories, seminars, concerts, lectures, sound files, sheet music, broadcasts, narrowcasts, album cover art galleries, essays, blogs, photos and links all highlighting the importance and beauty of Indian music as well as educate a global audience about it's many genres and facets.
For full program of Events and Concerts: