Venue: Silvana (Harlem, NY)
Date: November 13, 2013
Review by Dawoud Kringle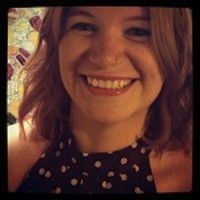 Silvana has been bringing in some interesting musical groups. On a cold mid-November night, Lauren Lee (piano/vocals), Jimmy Lopez (electronic percussion), and Charley Sabatino (bass) hit the stage.
Lee set the tone with a vocal melody of jazzy, mellow feel, which was answered on piano by a reharmonized chord melody. The song started to take on a bossa nova jazz; but insisted upon inverting itself like a Möbius strip. What was interesting was how the two diametrically opposed structures, classic jazz and free jazz existed side by side; distinct and separate, yet fitting comfortably with each other.
The continued with a David Crosby song "Triad", Lopez played tabla sounds behind a meditative piano in a sombre minor key. Lee's voice was silky and intimate as she breathed new life into this somewhat obscure song (which I personally haven't heard since the 70's during a late night acid trip).
They went into a jazz 1-4-5 piece called "Grenadamoca" (named after an exotic fruit) with very angular accents and jagged harmonies.
The next song was called "Cereal Killer". This began as a bebop song with Lee scat singing a complex but hummable and catchy head. The solos went "out" and eventually the song evaporated into a bifurcated gaseous state that continually condensed into a new substance, only to evaporate yet again and surprise the listener with a new form before finally returning to its bebop origin.
The next tune was introduced as something more serious. A ballad reminiscent of vintage James Taylor/Carly Simon manifested. A greater contrast to the previous piece couldn't be imagined. Lee's voice was presented in a very nice setting here, and the natural tone and timbre was highlighted. Sabatino played a lively arco solo on this while the piano waited to make was would be very well within the stylistic boundaries of the sing
Lopez began an Afro-Latin beat to which the bass added a minimal ostinato. Lee began a risqué song about love/sex/rejection. It evolved into a lively jazz tune.
They concluded with "My Favorite Things." They approached this in a way that shied somewhat from the school of Coltrane, while clearly retaining the fact that they were playing jazz. It was refreshing and delightfully unpredictable.
Lee is a highly skilled and very imaginative pianist. Her innate sense of musical drama and creation of mood is masterful. Her voice is that of a crossover jazz/pop songstress whose singing is easily accessible to any audience. Lopez and Sabatino both offered performances, contributing brilliantly to Lee's vibe and vision.