CD Reviews by By Dawoud Kringle
Guitarist Gary Lucas (a.k.a. "The Thinking Man's Guitar Hero" and a dozen other plaudits I could copy from his massive biography) has been prolific of late in his recording output. As I write these words, I have three CDs he recorded in front of me. So, I will combine them into one review.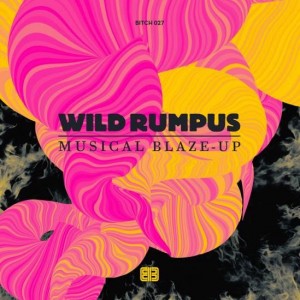 Artist: Wild Rampus
Title: Musical Blaze Up
Label: Bitches Brew Bitch
Genre: mix of electronica, dub and country
Wild Rampus' Musical Blaze Up is a collaboration between Lucas and Colleen Murphy (a.k.a. DJ Cosmo: radio broadcaster, club DJ, music producer, remixer, record label owner and founder of Classic Album Sundays). The CD's first track starts like a pop country song, and then becomes grungier and more abstract. But the abstract element is more implied than actually manifest. The country rock beat never goes away, always driving the song. As the CD progresses, the music explores Lucas' various textures and musical prowess as filtered through Murphy's remixes and DJ interpretations. Styles and genres are mixed randomly, yet with surgical care. At times Lucas masterfully guides the music through a variety of musical ideas and moods, with the beats and samples playing a more subordinate role. Other times, Murphy's ideas take precedent. It's interesting how the dissimilar worlds of musician and DJ can find such a multifaceted middle ground. Lucas and Murphy forged new territory in that as yet largely unexplored world.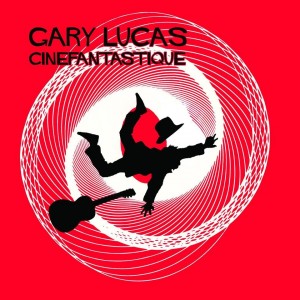 Artist: Gary Lucas
Title: Cinefantastique
Label: Northern Spy Records
Genre: soundtrack
Next up on the old CD player is Cinefantastique. On this, Lucas presents arrangements of film scores (a sample: "Casino Royale," "J'accuse," "Vertigo / Psycho," "Spanish Dracula," etc.). This is an ambitious project; Lucas abandons his improvisations and avant-garde approach in favor of a very stripped down and intimate exploration of these compositions. On some tracks he plays acoustic guitar, others he uses electric with his trademark effects. These are solo pieces, with the exception of Emi Ohi Resnick contribution of violin on "J'accuse." All in all, this is a fascinating project.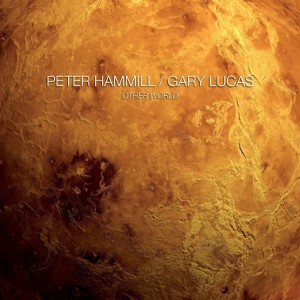 Artist: Peter Hammill/Gary Lucas
Title: Other World
Label: Esoteric Recordings
Genre: progressive rock/ambient/folk rock
Finally, we have Other World the collaboration between Lucas and Peter Hammil. Hammil is primarily known for his dramatic vocal work, and contemplative lyrics, as well as being an accomplished guitarist and pianist. After his rise to notoriety with the English progressive rock band Van der Graaf Generator, he embarked upon a solo career, and worked with a variety of ensembles. On Other World his work with Lucas reveals another side of his artistry.
The CD begins with "Spinning Coins," a song that tells the story of the complications of a love affair. Lucas' guitar weaves in and out of the simple acoustic guitar accompaniment and world weary vocals. As the CD progresses, the duo creates a collection of what may be described as short stories that drag all manner of human drama, tragedy, and triumph. Hammil's vocals can be quite impassioned at times; haunting, and almost frightening. Lucas matches his intensity with absolute precision, providing another dimension of the music's visceral experience.
Lucas is a fascinating musician. His versatility and seemingly endless reservoir of creativity have, and doubtless will continue to, produce a catalog of musical accomplishments that posterity will doubtless call legendary.