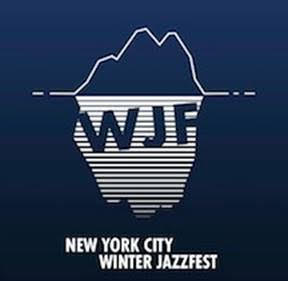 The NYC WINTER JAZZFEST turns 12 years old in 2016.  The festival will feature over 120 different groups including more than 600 musicians over five days on 12 stages in and around Greenwich Village from January 13th through January 17th, 2016.  Winter Jazzfest upholds the continued mission to showcase top quality jazz to industry professionals, avid jazz fans, and new audiences.
Winter Jazzfest was established in 2005 with the goal of introducing underexposed artists – those that impacted the jazz scene of that period – to professional presenters attending the Arts Presenters Conference (APAP).  At that time, jazz groups were underrepresented, although they were (and remain) culturally essential to the continued development and future of the music and audiences.  Winter Jazzfest is pleased to continue our mission fostering audience growth in jazz and offering a forum for presenters and music enthusiasts to experience and support the future of jazz.
Winter Jazzfest has showcased artists including Lawrence D. "Butch" Morris, Henry Threadgill, The Bad Plus, David Murray, Jason Moran, Meshell Ndegeocello, John Medeski, Nels Cline, Marc Ribot, Don Byron, Dave Douglas, Jeff "Tain" Watts, Nicholas Payton, Vijay Iyer, Anat Cohen, Robert Glasper, JD Allen, Gretchen Parlato, Jenny Scheinman, Jonathan Batiste, Kneebody, So Percussion, Darcy James Argue, Ambrose Akinmusire, Rudresh Mahanthappa, Mary Halvorson, and hundreds more that, today, thrive in a richer and more energized music scene.
In this 12th Year, Winter Jazzfest spans 5 nights of unique programming.  The kick-off concert on Wednesday January 13th celebrates collective creativity as a whole, featuring three groups that don't have a designated leader.  The Ex travel from Amsterdam on the shoulders of a 30+ year career of musical evolution, from the punk world and gathering experience and influences from Ethiopian funk to improvised jazz.  Bill Laswell and Colin Stetson have their own rich histories as solo performers and ensemble members, and at this show their minds, fingers and breaths will meet as one.  Happy Apple were born in the late 90's in Minneapolis, and feature WJF artist in residence Dave King, as well as saxophonist Mike Lewis and bassist Erik Fratzke, coming back together for a rare New York / planet Earth appearance.
On Thursday January 14th Winter Jazzfest welcomes Kamasi Washington and guests to Webster Hall.  Set down an inspiring musical path by his father, musician, and educator Rickey Washington, Kamasi was constantly surrounded with music and consumed it with heart and head.  It became clear early on that jazz would be his life's quest with the saxophone as his voice.  That voice has developed and matured into a unique yet redemptive soul stirring sound with nods to the spirits of John Coltrane, Sun Ra, and Weather Report.  Riding high on deserved accolades from his 2015 release of "The Epic" on Brainfeeder, and recent sold out concerts in NYC and beyond, LA-based Kamasi Washington energizes audiences with his strong anthemic sound that is both delightfully overwhelming and fully immersive.
The signature Winter Jazzfest Marathon is scheduled for Friday January 15th and Saturday January 16th.  This two-night event straddles venues on the North and South ends of Greenwich Village, taking over five stages at The New School and six stages South of Washington Square Park including returning venues Le Poisson Rouge, Judson Memorial Church, Zinc Bar, The Bitter End, Greenwich House Music School, and an added stage at the Greene Space at WNYC & WQXR.  More than 100 groups will perform over the two nights including returning festival performers Amir Elsaffar, Jose James, Takuya Kuroda, Marc Cary, Lakecia Benjamin, Dawn of Midi, Cyrus Chestnut, Julian Lage, Sexmob and more.  Winter Jazzfest is pleased to showcase performers making their festival debuts including Chargaux, Gogo Penguin, Cory Henry, James Francies, Sarah Neufeld, and jazz veterans Christian McBride and Dr. Lonnie Smith.  Other new projects will include Burnt Sugar performing the music of Ornette Coleman, Sun-Ra, and Wayne Shorter, and Joey Arias's Basic Black.  Continuing a tradition of supporting like-minded jazz presenters Winter Jazzfest is pleased to again feature the unique programming visions of Revive Music and New York Hot Jazz Festival who will each curate their own stages during these two-nights.
On Sunday January 17th the festival will close with a John Coltrane project by San Francisco Bay Area saxophone quartet Rova.  With an all-star cast of New York improvisers celebrating the DVD/BluRay release of Channeling Coltrane, Rova presents a NY premiere performance of their Electric Ascension – a 21st century reimagining of John Coltrane's late master work Ascension.  Famed for its monumental scale and raw emotional power, John Coltrane's milestone recording, Ascension, was released on LP 50 years ago in 1966.  It now gets a 21st century reimagining and arrangement by Rova, and its first NY show at Winter Jazzfest, featuring special guests Nels Cline (who has appeared in all but one of Rova's 11 performances of this show since 2003), Zeena Parkins, Nate Wooley, Ikue Mori, Trevor Dunn, Gerald Cleaver, Charles Burnham and Jason Kao Hwang, plus the four Rova stalwarts on saxophones.  True to Coltrane's intentions, the sonic landscape of Electric Ascension changes with every performance, depending on the cast of musicians, and the tenor of the moment.  Expect this band to take the music to places it has never been before.
Winter Jazzfest 2016 is pleased to partner with ECM Records.  ECM and Winter Jazzfest will present 13 projects of ECM Records artists over two evenings.  Although renowned as the preeminent record label of progressive European jazz, ECM Records built its early reputation with a potent roster of American musicians. If the ECM pendulum swung naturally to Europe in subsequent decades the balance has been more even in recent years with the label now presenting a second wave of American jazz stars. Avishai Cohen, Chris Potter, Craig Taborn, Vijay Iyer are just four of thirteen leaders who will present music from recent and upcoming albums.  The ECM Records showcases at Winter Jazzfest will take place at The New School on January 14th and 15th.

For the 2016 season Winter Jazzfest is also pleased to partner with The School of Jazz at New School where artists will showcase on multiple stages. The School of Jazz at The New School, founded in 1986, is one of the most influential institutions of its kind. The quality and uniqueness of the school lie in its artist-as-mentor approach to learning, its progressive curriculum, small ensemble-based performance, a stellar faculty composed of artist-practitioners, and our access to unique musical opportunities throughout New York City.  Alumni of New School include musicians in every area of jazz, blues, and contemporary music: Peter Bernstein, Brad Mehldau, John Popper, Larry Goldings, Walter Blanding, Avishai Cohen, Robert Glasper, Roy Hargrove, Susie Ibarra, Ali M. Jackson, Vickie Natale, Bilal Oliver, Alex Skolnick, E.J. Strickland, Marcus Strickland, Manuel Valera, and many others.
In addition to these special relationships with ECM Records and The School of Jazz at The New School this year, the Winter Jazzfest will also include partnerships with and support from Steinway & Sons, WBGO, Revive Music, New York Hot Jazz Festival, Search and Restore, and BOOM Collective.
Related Posts