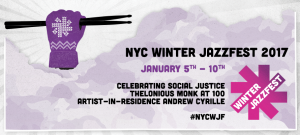 The NYC Winter JazzFest will take place January 5th through January 10th, 2017, with about 140 groups performing different kind of jazz music across 13 different stages. As always, the most busiest days of the festival are the "Winter Jazzfest Marathons"  on January 6th and January 7th.
Since its founding in 2005, Winter JazzFest has cemented a reputation as a hotbed of cultural discovery, presenting new and exciting sounds and scenes throughout New York.
Praised by New York Times, The New Yorker, NPR and others, the festival continues to grow as a dynamic rate, from its original one-day single-location program, to a 2017 itinerary that will take to 14 stages over five nights, in Downtown Manhattan and beyond, featuring over 600 artists, and more than 150 groups.  In 2015, the festival was voted "#1 Jazz Festival in North America" by JazzTimes magazine, and has become a pivotal destination for any arts leaders and cultural cognoscenti who visit the city early in the year.
The music marathon that takes place during the festival's Friday and Saturday nights has, in particular, become recognized as a crucial, unique New York nightlife offering, giving audiences full access to all participating venues from early evening, deep into the wee wee hours.  Winter JazzFest is an unparalleled experience for educated consumers of jazz, experimental sound and global creative impulses.  In 2016, that meant welcoming over 8500 deeply engaged audience members, and expecting to grow to an estimated 10,000 in 2017.
Winter JazzFest celebrates the music as a living entity, wherein history collides with the future in every note.  Creative improvisation in the digital age continues to stimulate thought and emotion of its listeners, embracing innovation, defying instrumental boundaries and the old cliches of "What is Jazz?"
Winter JazzFest is the annual New York home to the exciting and forward-thinking contemporary jazz music being made today.  It attracts a unique, deeply engaged, discerning audience, a diverse range of cultural enthusiasts and music fans from across North America and over 20 countries.  The festival also plays host to attendees of the annual Association of Performing Arts Professionals (APAP), who attend Winter JazzFest in order to discover new talents.
Line Up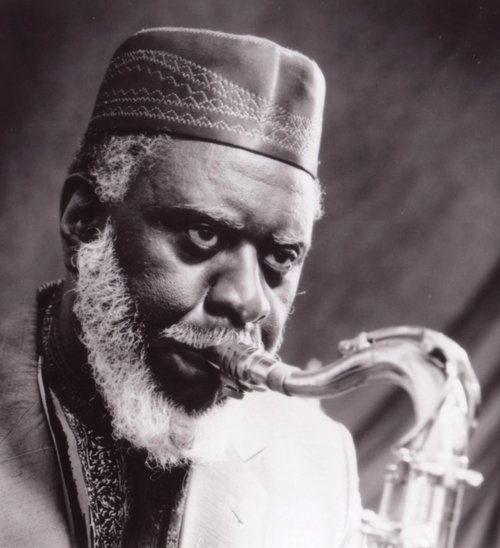 ADAM O'FARRILL'S STRANGER DAYS
ADAM RUDOLPH'S MOVING PICTURES OCTET
AMINA CLAUDINE MYERS SOLO
AMIRTHA KIDAMBI'S ELDER ONES
ANDREW CYRILLE & HAITIAN FASCINATION
ANDREW CYRILLE / BILL MCHENRY DUO
ANDY MILNE & THE SEASONS OF BEING
ANOUMAN
Related Posts
Musicians rights: French production company KIDAM is cheating some of New York's top jazz musicians
The 2014 NYC WINTER JAZZ FEST is starting soon!!!!! From January 8th through January 11th, 2014
Victory! Winter Jazzfest musicians make historic gains…organizing matters!
Union effort continues to pay off – Winter Jazzfest musicians enjoy a second year of a hard-won union contract
2012 NYC Winter Jazzfest Part 1: at the Zinc Bar (NY)
2012 NYC Winter Jazzfest Part 2: enjoy!
2012 NYC Winter Jazzfest Part 3: feat. Jessica Lurie Ensemble at pre-2012 NY Winter Jazzfest