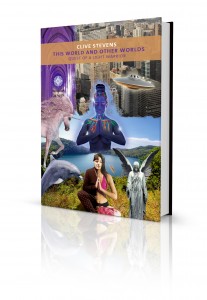 Book review by Dawoud Kringle
How does one go about writing an autobiography? Such a task is much easier said than done, and there are almost limitless pitfalls one must avoid in undertaking such a project. Of course the first question one must ask is this: why should I write an autobiography? What justifies committing the history of my life to the literary form?
Clive Stevens has answered that question.
British international recording artist/composer/producer Clive Stevens was born in Bristol, England. After studying saxophone with Eddie Jackman and Ronnie Ross (famous English baritone sax star) Stevens left for the United States to study music composition/arranging/improvisation at the Berklee College of Music in Boston, flute/composition at the San Fransisco conservatory of Music, Guildhall School of Music (London), US Naval Academy of Music, and private saxophone studies with Lee Konitz and composition with Walter Allaudin Mathieu. He has travelled extensively world wide including the US, the UK, Europe, India, Canada, Central and South America, Bali, Thailand, and the Caribbean.
Stevens released eight studio albums on Capitol Records, Voo Livre/EMI Records (Brazil), Guerilla Records, Frog/EFA Records, and Metalimbo/EFA Records. He recently formed Planet 8 Records to release  Invisible Intelligence, Pan Global Electro Lounge Vol. 1, and the upcoming The Greatest Hits of Mr X / Clive Stevens.
A small sample of the artists Stevens performed or recorded with include Larry Coryell, Steve Hackett, John Abercrombie, Badal Roy, Billy Cobham, Gilberto Gill, T-Bone Walker, Nana Vasconcelo, Robbie Krieger, Junior Marvin, Afrika Bambaata, Ralph Towner, Rick Laird, Ronnie Drayton, Meshell Ndegeocello, T.M. Stevens, and many others.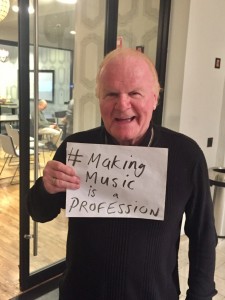 This World and Other Worlds (buy book here) tells a fascinating story. Stevens' life has spanned every significant musical movement, and Stevens has been there as an active participant. His musical accomplishments alone are truly impressive. Add to this his extensive travels, and his spiritual seeking (he is a devotee of Sai Baba, became an ordained minister with the Universal Life Church with certification to perform marriages in New York State, and became a Level 3 Reiki master), and presently is a member in good standing of Musicians for Musicians as a musician's activist, and it's clear Stevens had a life worth considering.
Toward the end of the book (spoiler alert) Stevens discusses some deeply esoteric matters that some readers will doubtless find controversial. 

This World and Other Worlds is utterly fascinating, despite the flaws of the writing (the flow of the storyline becomes blocky and inconsistent, the narrative occasionally becomes dry and dispassionate, and there are too many gramatical and editing mistakes to turn a blind eye to, and other errors sometimes found in self-published works). The book is certainly a must read. The reader will draw a great deal of inspiration from the story of Steven's professionalism, artistry, imagination, adventurousness, and spirituality; and proves that these qualities are interdependent, forming something greater than their parts.
Recommended Posts
Book Review: JOHN LYDON "ANGER IS AN ENERGY: MY LIFE UNCENSORED" (P.1)
Book Review: JOHN LYDON "ANGER IS AN ENERGY: MY LIFE UNCENSORED" (P.2)