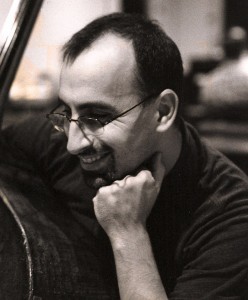 Text by Marc Schmied
Greetings – My name is Marc Schmied and I'm a new member of MFM. I've been playing acoustic and electric bass professionally in the NYC area for about 25 years. I love playing different styles – currently I'm playing with Tommy Tune (covering the Great American Songbook), a funky rock band (Tamika & The Slay), a classical string quartet (The Iris Quartet), and whatever theater work comes my way. I'm also active in a grassroots environmental group that fights against climate change, 350brooklyn.org.
MFM reached out to me after the publication of a piece I wrote in ALLEGRO about my path towards activism and how activism fits in with my life as a musician (http://www.local802afm.org/…/feed-your-heart-a-musicians-j…/). At first I didn't see the connection between MFM's specific agenda (musician's rights, welfare, and activism) and the goals of 350.org (educating the public about the real and immediate threat of climate change, obstructing new fossil fuel infrastructure, and promoting sustainable energy policies).
But after getting to know Sohrab, I began to understand what is common to both groups, and to activism generally:
First, there is deciding to care. When we face enormous problems, it is very easy to get discouraged. This mentality says that the fix is in, and our politicians don't care, so why bother?
From there we can give up and join the Chorus of Complainers, or we can fight back. If you're reading this, I believe that you fall into the second group.
Second, there is educating yourself. If we're going to convince anyone of anything, we have to know our issues, the counter arguments, and the most effective solutions to go forward.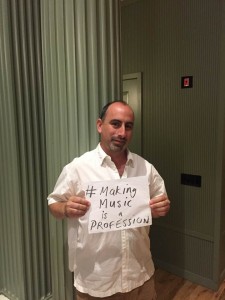 Third, there is getting out there and doing it. Yes, we all have practicing to do and life to deal with, but if we won't make the effort to make things better, who will? Sometimes, the answers are right in front of us. I was changing strings the other day and noticed that the company had partnered with Teracycle to recycle guitar and bass strings (and get points toward free strings –
https://playerscircle.daddario.com/strings/terracycle/).
Especially with President Trump in office, the more we can join forces and get active, the better. The answer is unity. And this is exactly what MFM and 350Brooklyn stand for: one person can't achieve anything but a group of same minded people have the power to make demands. I hope MFM and 350 Brooklyn can also begin to work together to further our common interests.