Or: The 11 Contracts That Every Professional Musician, Songwriter, and Producer Should Know
A Book Review by Dawoud Kringle 
The pantheon of music related literature is littered with books on how to succeed in the music business. They range from the invaluable to the useless. To complicate matters, the volatile and mercurial nature of the music business itself almost inevitably renders them obsolete within five years of their publication. For a book to survive in such an environment, it's author would not only need to clearly and concisely convey the most important and indispensable information, but also to extrapolate the possible directions the music business will go in the future.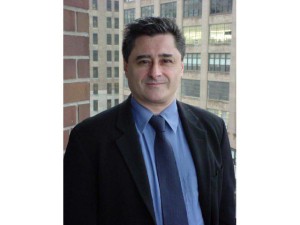 Steve Gordon's book The 11 Contracts That Every Artist, Songwriter, and Producer Should Know has succeeded in doing this.
The book is very efficiently and logically laid out. Each chapter deals with a specific type of contract. The wording easily conveys meaning, and at the same time condenses a great deal of detail in easy to digest bodies of information. Personally I find the lack of the kind of superfluous ornamentation one often finds in such books to be quite refreshing.
The types of contracts discussed cover every conceivable need for a professional musician. Management, production deals, recording contracts, sync deals, producer agreements, publishing, film, live performance, music video, band agreements, and investment agreements are discussed in depth. 
Some of the contract forms presented and analyzed in the book have been the subject of MFM workshops. A few examples include the May 23rd 2016 MFM Workshop with LegalShield Associates, Mike Juliano and Brad Bolnick, the July 24th 2016 MFM Workshop focusing on The Digital Ecosystem with Ken Umezaki, and copyright issues dealt with in the February 23rd 2017 MFM Workshop led by David Newhoff.
Each chapter contains at least one example of a contract pertaining to specific subject. Various clauses in the contracts are explained in detail,with caveats that the artist should be aware of. 
The book features several interviews with music business professionals, such as Fiona Bloom (The Bloom Effect) and Spike Wilner (co-owner of Smalls Jazz Club). Gordon's inclusion of this, and other  contributions by people such as artist Jennifer Sullivan give the book a wide breath of perspective for the reader to draw upon.
On a personal note, I have been music business professional for many years. I found the book to be very informative and helpful; even  fascinating. The chapter on film composers was, during the course of my reading the book and writing this review, of timely and valuable assistance to me.
My copy of The 11 Contracts That Every Artist, Songwriter, and Producer Should Know holds an important place in my book collection. I have every confidence the reader will find it as valuable as I do.
Note: Please come to our next Talk Event with Steve Gordon October 19th. Great chance to meet him in person and ask your questions.