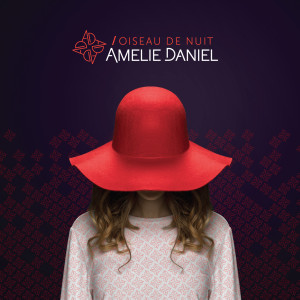 Artist: Amelie Daniel
Title: Oiseau de Nuit
Label: Rodproduction
Genre: French Pops
CD Review by Dawoud Kringle
All photos courtesy of Amelie Daniel
Oiseau de Nuit ("Night Bird") is the newest work of Swiss singer / songwriter Amelie Daniel.
Swiss singer-song writer Amelie Daniel is an interesting woman. Having taken the name Daniel in tribute to her grandfather (a tetraplegic whom she describes as "always positive and beating"), Daniel began music at an early age, mixing pop song stylings with electronics. She studied music at Funambule in Nyon and the School of Jazz and Music in Lausanne. After winning the Option Singer-Songwriter Award RTS music for young artists, Amélie began working with producer and director Vincent-Marie Bouvot (Zazie, Florent Pagny, Meccano). They produced her first album in 2013. She toured Switzerland, France, Romania, and USA (performed last month in New York).
Her second album Oiseau de Nuit was produced in collaboration with Jan Pham Huu Tri (guitarist of Calogero) and the sound engineer Xavier Dromard (Brigitte, Jérémie Kisling, Tarija Turunen of Nightwish). She does extensive volunteer charity work with Chameleon Association, which supports impoverished children in the Philippines, and recently became a member of MFM.
Oiseau de Nuit opens with the track "Live for Now." The easy leading tones of the vocals and seamless introduction of the instrumentals set the tone for the entire CD.
The title track of the CD, "Oiseau de Nuit," begins with an arpeggiated guitar and keyboard figure. Daniel's vocals come in, sung in French, with background built upon an imaginative and dramatic harmonic framework. Daniel's vocals match the drama of the chords and dynamics. I do not speak French (and am at a decided disadvantage – most of the lyrics on the CD are in French), but there is clearly a story here that inspires a powerful and sympathetic emotional reaction.
"Le Plus Discret de la Bande" has more of a pop feel. The title translates as "The Most Discrete of the Band." Assuming this is a story of someone in the band who exercises discretion in a situation that needs it, the overall feel of the music eloquently supports the idea of such an anecdote.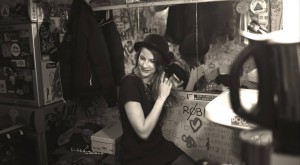 Each song stays well within the paradigm the opening track establishes. The only exception to this is the final track "Freedom," which seems to flirt with the idea of deviating from this, but draws itself back into the genre. Most of the songs are in French, but she sings in English on "Live for Now," "Freedom," and on the chorus for "Feel Alive." This is European pop music: the whole album impresses the American listener as being an invitation into a musical world that's just similar enough to one's own culture that one feels at home, and just different enough to know that you are a stranger in a foreign land being welcome as a guest.
The smooth vocals, polished and flawless production, and imaginative arranging make clear that this is pop music of superior quality. Daniel is an excellent singer; her voice is very expressive and sincere, and a tonal quality that draws the listener into the story she tells. There is something very accessible to Daniel's music. Her work would stand up to anything the pop singers of the US could produce; and stand out in its excellence.