Date: Thursday, September 30, 2021
Time: 6pm to 7:15pm (ET)
Venue:  ZOOM
Ticket: free
Please register here: https://us02web.zoom.us/meeting/register/tZEqfu-srj4qHtL_9ukwtmJDCz9WjtFAy0LG
Webinar description
The inability of musicians to perform live in person during the pandemic has been painful, both psychologically and economically. Even as we try to move forward into a new normal, uncertainty remains where live musical performance is concerned. The purpose of today's conversation is to explore avenues of musical revenue generation that can be undertaken in isolation, potentially with minimal recording equipment. All of these revolve around the value attached to music protected and compensated via copyright law.
The ability to generate income doing work of this kind will of course depend on a variety of musical and extra-musical factors including whether you are also a songwriter, producer, as well as your business acumen, entrepreneurial spirit and plain old luck. But there may be more options available to you than you were aware of. The purpose of today's conversation is to explore those options.
6:00pm to 7:00pm: conversation with Barry and Roger
7:00pm to 7:15pm: Q&A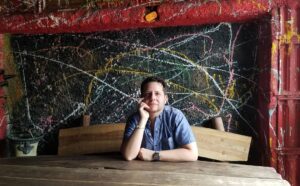 About Barry Heyman, Esq.
Barry Heyman has been practicing entertainment, intellectual property (copyrights and trademarks), and new media law for 20 years. In 2004, Barry founded Heyman Law where he is the principal attorney. In his law practice, Barry advises individuals and business on a wide variety of legal matters including drafting and negotiating contracts, forming corporate entities, and handling copyright, trademark, and other intellectual property matters. In addition, he provides strategic and commercial advice on various aspects of the music and media industries, including current technological changes and alternative copyright distribution and exploitation models.
Barry is widely regarded as a knowledge leader and regularly speak on panels at music industry conferences. In addition to his law practice, Barry has held several teaching positions at academic institutions, including serving as the inaugural chairperson of the Music and Entertainment Business Program at the Institute of Audio Research (IAR), the world's oldest audio engineering school. In his role at IAR, he launched the music business program and also taught a variety of music industry courses.
Over the course of his career, he has served as an adjunct professor also teaching at New York University, The Hartt School of the University of Hartford, and presently at Five Towns College. Learn more about Mr. Heyman and his law firm at https://www.heylaw.com.