Date: Monday, March 21, 2022
Time: 5pm to 6:30pm (ET)
Venue:  ZOOM
Ticket: free
Please register here: https://us02web.zoom.us/meeting/register/tZIkd-isqDojGdSQIwYhTlUcUuSDwTuBYIjY
Webinar description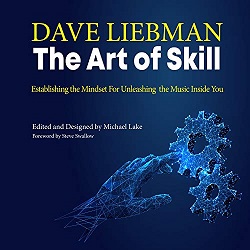 The Art of Skill: Establishing the Mindset For Unleashing the Music Inside You.  MFM member Chris Coluzzi will be discussing David's 2020 book filled with lessons learned from David's journey as a jazz saxophonist, musician, jazz educator, music activist and human finding and developing his voice.  This talk should be of interest for musicians of all styles.
About David Liebman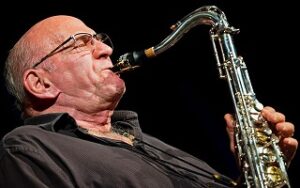 David Liebman's career as a musician, composer, bandleader and educator stretches over five decades. He has shared the bandstand with the masters including: Elvin Jones, Miles Davis, Chick Corea, John McLaughlin, McCoy Tyner and many others. He has performed on over 500 recordings with over 200 as a leader/co-leader featuring several hundred original compositions. He's also the founder and artistic director of the International Association of Schools of Jazz (IASJ).
Liebman has published material on a variety of subjects including instructional videos. His teaching activities at universities and in clinic settings have taken him literally around the world as a result of his varied musical directions and expertise on several instruments, along with an ability to articulate the intricacies of the jazz language, aesthetic and technique.
David's international recognitions and awards include:
HONORARY DOCTORATE FOR JAZZ- SIBELIUS ACADEMY, HELSINKI, FINLAND ('97)
ORDER OF ARTS AND LETTERS – PARIS, FRANCE ('09)
NATIONAL ENDOWMENT OF THE ARTS (NEA) JAZZ MASTER-HIGHEST HONOR IN JAZZ FROM U.S. GOVERNMENT ('11)
Regarding his work, please check out the below links and be informed about his work before the webinar: DavidLiebman.com
About Chris Coluzzi 
Chris Coluzzi has been a semi-professional drummer since moving to New York in 1999.  He is a local 802 AFM member and has worked off Broadway and recorded and performed in various independent bands. Chris supports his musical interests while working at early-stage healthcare and fintech companies.
About MFM