"All my inspiration comes from Ahmad Jamal,… (he) knocked me out with his concept of space, his lightness of touch, and the way he phrases notes and chords and passages". – Miles Davis
Text by Dawoud Kringle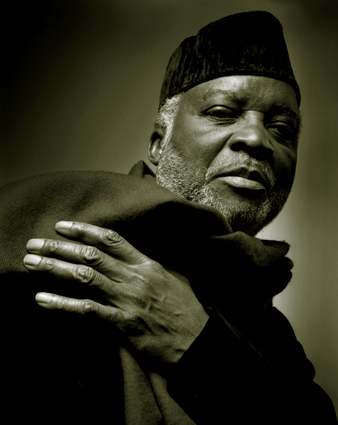 Born Frederick Russell Jones in Pittsburgh in 1930, Jamal began playing music at three when an uncle inspired him to begin playing the piano. After some formal training, he began playing professionally at the age of 14. His potential was recognized by the great piano master Art Tatum.
Although raised as a Baptist, Jamal discovered Islam in his teens while touring in Detroit, where there was a sizable Muslim community. He converted to Islam in 1950 and changed his name to Ahmad Jamal.
He recorded his 1958 breakthrough album, Ahmad Jamal at the Pershing: But Not For Me (he was part of the house band at the Chicago's Pershing Hotel lounge, a Black-owned favorite of the likes of Sammy Davis Jr and Billie Holiday). The album sold 1 million copies and remained on the Billboard magazine charts for more than 100 weeks.
Some time later, Jamal bought a mansion and started his own nightclub, which he named the Alhambra. The club served no alcohol, as per his religious beliefs. Unfortunately, the club was one in a series of unsuccessful business ventures that eventually left him saddled with debt.
Between 1962 and 1964, health and other personal problems forced him into a hiatus. After this, he moved to New York for a long residency at the Village Gate nightclub. He began a working relationship with bassist Jamil Nasser and drummer Vernel Fournier, and recorded a new album, Extensions, in 1965. Jamal and Nasser continued to play and record together from 1964 to 1972.
His discography is extensive, including such classics as The Awakening (1970), Ahmad Jamal with The Assai Quartet (1998), and his last album Ballades (2019). His awards include Entertainment Award, Pittsburgh Junior Chamber of Commerce (1959), American Jazz Masters award from the National Endowment of the Arts (1994), Living Jazz Legend, Kennedy Center for the Performing Arts (2007), Down Beat Hall of Fame, 76th Readers Poll (2011), and a Grammy Lifetime Achievement Award form the Recording Academy (2017).
His influence transcended the jazz world. Jamal's 1970 album The Awakening has been sampled by hip hop artists such as Gang Starr and Nas.
Jamal's way of approaching the piano differed from other pianists. He avoided generic comping when playing behind soloists. He would often respond in ways that turned the piano work into a conversation with the other musicians. Instead of the chops-heavy styles of bebop, he would emphasize musical space, of which he was an absolute master. He crafted notes and phrases as things in and of themselves, as opposed to a means to an end.
On April 16th, Jamal died of what was announced as prostate cancer. He was 92 years old. He is survived by his third ex-wife and manager, Laura Hess-Hay; Sumayah, his daughter with his second ex-wife; and two grandchildren.
It is noteworthy that he died during the last ten days of the month of Ramadan. This has special spiritual significance for Muslims.
I must add a personal anecdote. Some time in the mid-1990s, I was doing some musical and historical research. I reached out to Ahmad Jamal. He went out of his way to help me by providing information and guidance. He even gifted me with some CDs of his music (around this time, I also had the honor of sharing a stage with Jamil Nasser, who had played with Jamal, and with Idries Muhammad).
MFM salutes the memory and legacy of this great musician.