By Dawoud Kringle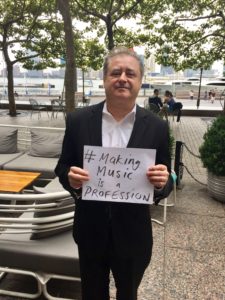 The music world suffered an incalculable loss after the untimely passing of Steve Gordon, Esq.
Gordon graduated from SUNY Binghamton, in 1987, earning a B.A. (with Honors), New York University School of Law, J.D. in 1981, and earned a French Language Certificate from the University of Paris in 1982.
From 1981 to 1983 he served as a law clerk in the Appellate Division of the NYS Supreme Court, ( the second highest court in the New York State judicial system). 1983 to 1984 saw him employed as a Music Attorney  by Dino Di Laurentis in Beverly Hills, CA, where he negotiated and drafted soundtrack recording agreements and contracts with composers for this Hollywood movie studio. Gordon served as a SESAC Senior Counsel between 1985 and1990. He handled the licensing of music for public performance on radio, television, cable, nightclubs, arenas, amusement parks, and background music services in the United States and throughout the world.  From 1990 to 1991 he worked as an Associate with Mayer Katz Baker & Liebowitz, where he negotiated and drafted recording agreement for Elektra and Atlantic Records and recording artists including In Excess, Billy Idol and Boy George.