Date: May 17, 2015
Venue: Whynot Jazz Room (NY)
Review by Dawoud Kringle
(Photos by Sohrab Saadat Ladjevardi – videos courtesy of the bands)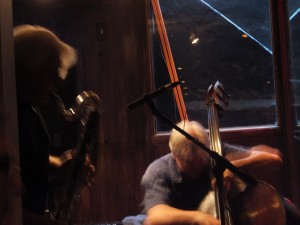 On Sunday, May 17th, 2015, the Whynot Jazz Room hosted a marvelous evening of music which was curated by Andrea Wolper and part of the Why Not Experiment? Series.
The evening started with the duo of Vinny Golia (woodwinds), and Ken Filiano (bass).