Text, photos and videos by Dawoud Kringle
On Monday April 3rd, musicians, artists, actors, poets, and dancers assembled on the steps of City Hall to protest the attempt on the part of the Trump administration to destroy art and culture in the United States. This press rally "Save The Arts" was organized by Councilman Jimmy Van Bramer.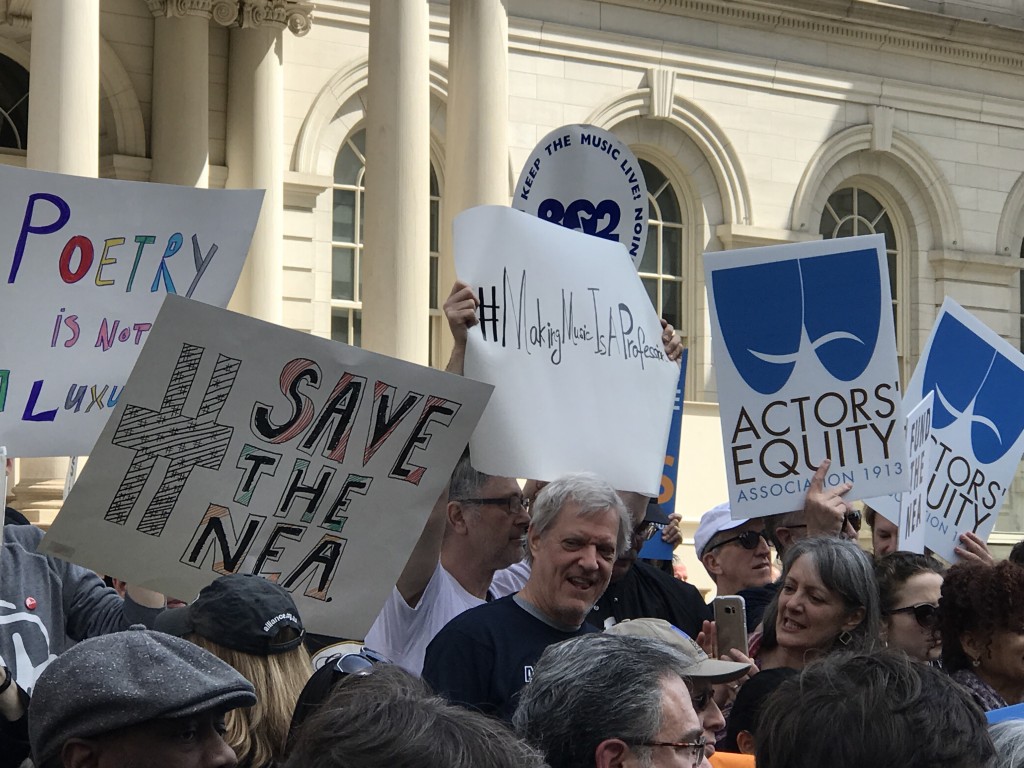 Representatives of the Local 802 Musicians Union, The Actors Equity Association, Musicians for Musicians, Asian American Arts Alliance, and other music and arts organizations gathered at the steps of City Hall. David Byrne (Talking Heads), L. Steven Taylor (The Lion King), Ciara Renée (actress, singer, and musician) , The CEOs of the New York Public Library systems, Neil Shapiro of WNET, president of the Local 802 Tino Gagliardi, Brooklyn Council member Mark Trager, Bronx council member Andy King, Council Member Helen Rosenthal (Upper West Side), New York City Council Speaker Melissa Mark Viverito and others spoke and shared their views on the dynamics and nuances of this important issue.